Buying from local creators who make hand-made products means:
You're supporting the local community, cutting out the middleman and offering a fairer wage to creative workers.
You're supporting someone with a career that might not have been possible otherwise.
You're encouraging people to pursue their dreams.
Etsy is particularly family orientated, as a lot of creators can now work flexible hours and from home.
You're supporting the environment, as hand-made processes usually cut out the chemicals and machine-driven processes that can be bad for the world around us.
You get higher quality at good prices.
You get unique products that you know are often one of a kind or can't be bought elsewhere.
It can be a little difficult sometimes though to buy hand-made if creators are hard to get in touch with, or don't have their personal storefront. That's where Etsy comes in. Etsy has tens of thousands of individual shops direct from the creators themselves. It offers a robust and secure shopping platform that's easy for creators to sell, and consumers to buy, with a review system that lets you get an idea for what others think of the products as well.
I've put together this Family Christmas Hand-Made Gift Guide with some of my personal items and stores for great Christmas presents. If you purchase something after clicking on one of these links, I do earn a small commission which helps my blog continue.
I've hand-picked some of my personal favourites on Etsy for you.
Gifts for the Kids
I've put this in the kids section but let's be honest, who wouldn't want some delicious (and cute!) Reindeer hot chocolate? This is perfect for a Christmas Eve Box, or as a bedtime treat on Christmas day. Don't forget to add some whipped cream for the ultimate decadence! I've bought 4 this year, one for everyone in the family, including grandma!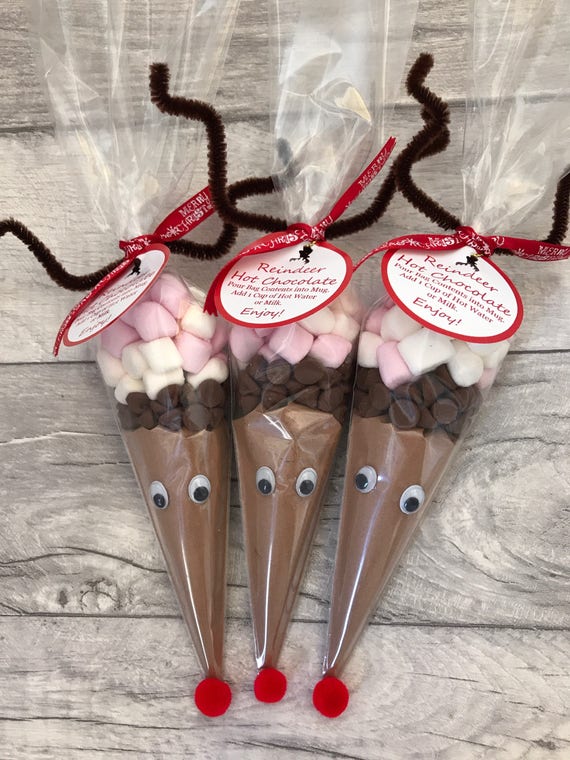 Etsy has hundreds of clothing creators, each with unique fabrics and designs. Are these Tartan dungarees not adorable? Something you can easily check when you're buying handmade is the origin of the fabric, which is good as it's so important to me now that I know the difference between organic and conventional cotton. Buying hand-made clothes also means you can always specify an exact size or customisation, so you really can find the perfect outfit for you and your kids.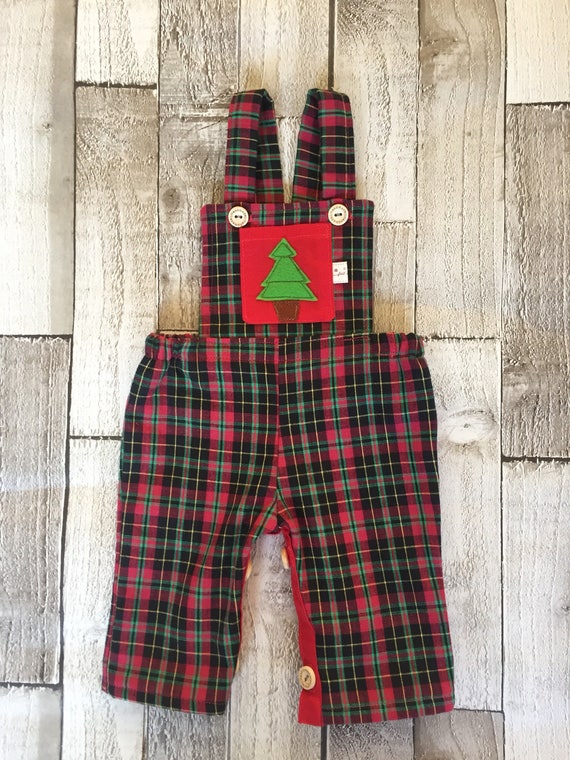 I need to get one of these for little William! He loves teddies, and we'd get the keepsake option of personalisation.
Have someone under 1 to buy for in the family? It's a time of never ending teething, and a soothing teething bracelet can really help ease the pain (and give mum and dad a break too), so would be well appreciated. These hand-made teether bracelets are cute and practical!
Gifts for Mum
There are some amazingly talented Artisans jewelers on Etsy. Jewelry is a particular favourite of mine and I love knowing something has been handmade. It's really hard for me to narrow down to just a couple of pieces with the thousands of items available on Etsy for every style, but I thought this personalised Star was particularly beautiful and would suit most. It has the added benefit of being very Christmas appropriate and having a personalized charm. Hint hint, is my husband reading this?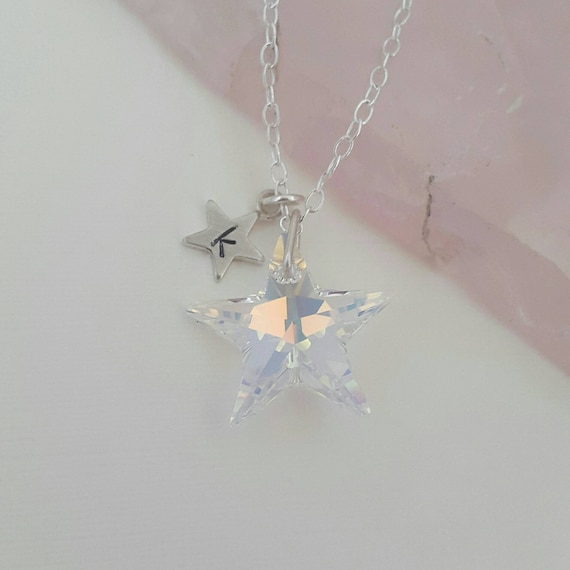 I absolutely adore this bag! I saw it and instantly wanted it. There are over 100 different bags from this seller, so you'll be sure to find a design that suits, but I'm head over heels with this bright and cute Owl design. These tote bags are perfect for mum's as we often have to carry a billion different things when we're going out and about with the kids, but it can double up as a shopping bag or book bag too!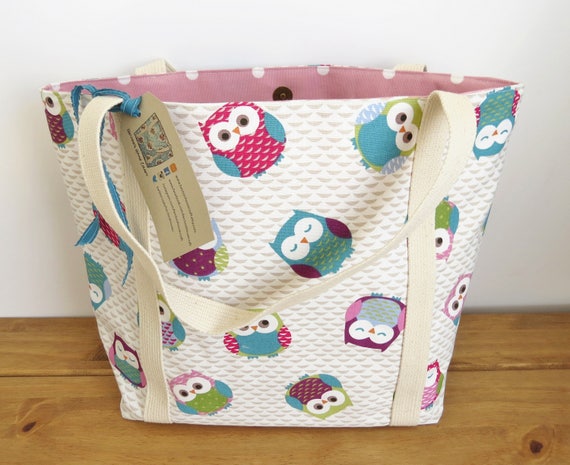 There are lots of candles on offer on Etsy so why not have a browse. These make amazing gifts, with unique scents and a quality that's unbeatable by mass manufactured products. They're also considerably cheaper than some brand names on the high street! My favourite is this Christmas Mess – Cinnamon Spice.
Gifts for Dad
Two Burds Soaps store makes some amazing male grooming products. I'm particularly taken by their shaving kits, which come in a variety of different scents. This Bay Rum & Tequila set struck me as being incredibly unique. It's vegan-friendly too!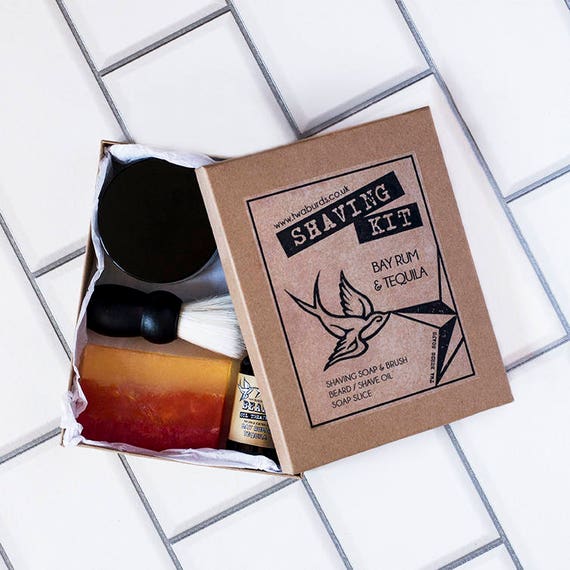 Just look at this beautiful personalised decanter and the box it comes in – so unique and special. This would definitely make a memorable Christmas gift for a spirit-loving dad.
Why not get something a little bit amusing, and probably quite true!
Gifts for the Grandparents
Grandma – Personal Charm Keyring
This is a lovely little charm keyring that I know my mum will love. You can customize what word you want to replace "Nanny" with so it's suitable for any family member, and then you purchase charms for each of the kids. The grandparent can always add extra grandchildren later on and have the entire family to carry around with them.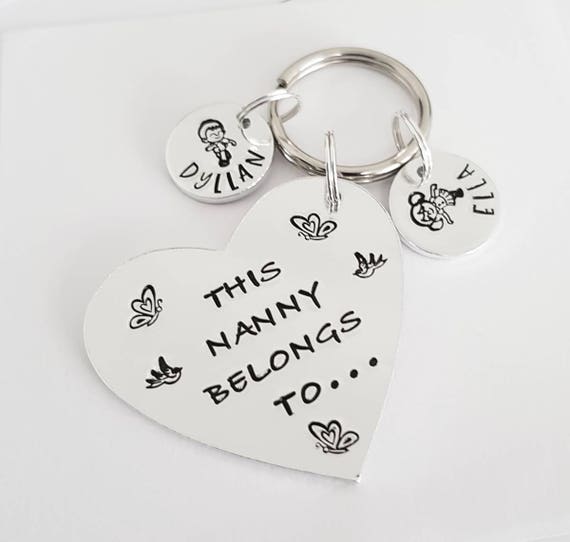 The CheekyFoodCo makes some delicious chutney's, chilli's and sauces, all beautifully gift boxed ready for Christmas. My granddad loved a good chutney on his cheese, so I know he would have loved this gift!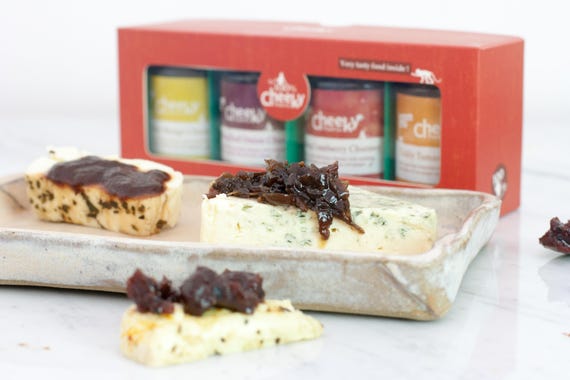 Christmas Decorations
In Memorandum Christmas Bauble
My grandmother raised me and unfortunately, she passed away just after Christmas. My last Christmas with her was spent sitting with her in the hospital. But I know she wouldn't want me to feel down so instead of thinking about what I've lost, I try to focus on all the positive things she gave and taught me. I think that remembering our loved ones positively over family holiday's is very important, and you can commemorate them with a personalised gift. I keep photos of her close, and I have a personalised Christmas decoration in her name.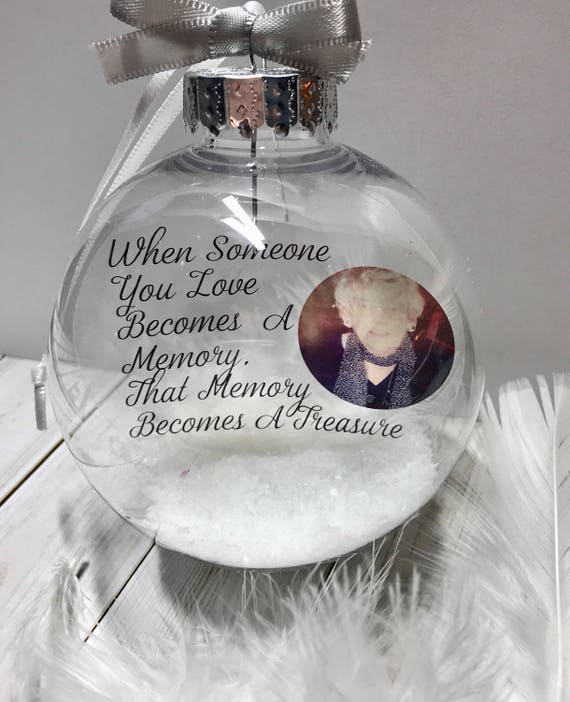 I absolutely love these little Christmas Charm Ornaments, with silver charms inside a tiny corked bottle and white glitter snow. Beautiful!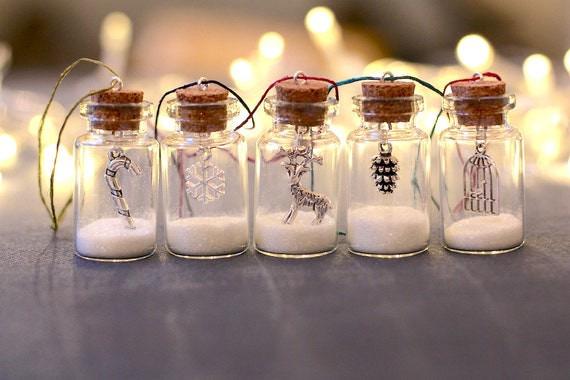 There are a ton of Christmas Eve boxes available on Etsy, with different sizes, designs, and personalisation. Whether you've got kids or not, these make a little family tradition. Fill them with something you can enjoy on Christmas Eve such as a new pair of PJ's, some yummy treats and hot chocolates, and a movie to watch. I've bought one for baby William and we're hoping to start a lovely family tradition with it.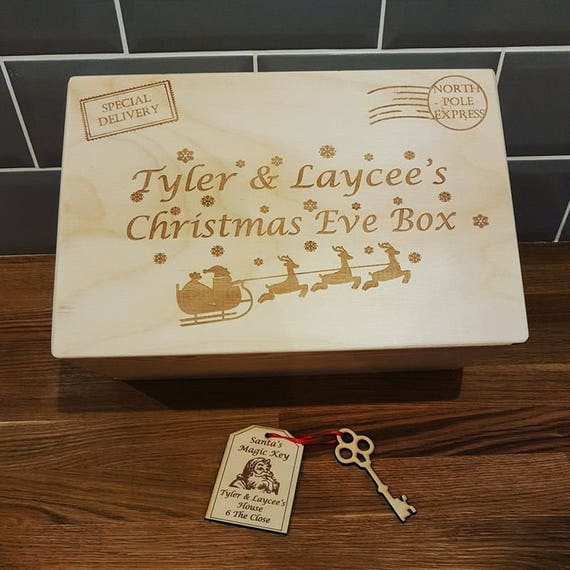 What do you think of Etsy? Bought something you'd recommend to others? Let us know!